Local Driveway and Patio Services Milton Keynes
B and M Paving – Driveways, Block Paving and Patios Milton Keynes
Driveways, Patios, Gardens, Walling, Fencing, Pathways

All Groundwork Guaranteed
All Residential and Commercial Work

Damaged or Driveway Repair Service

Free Quotes
Most Reasonable Rates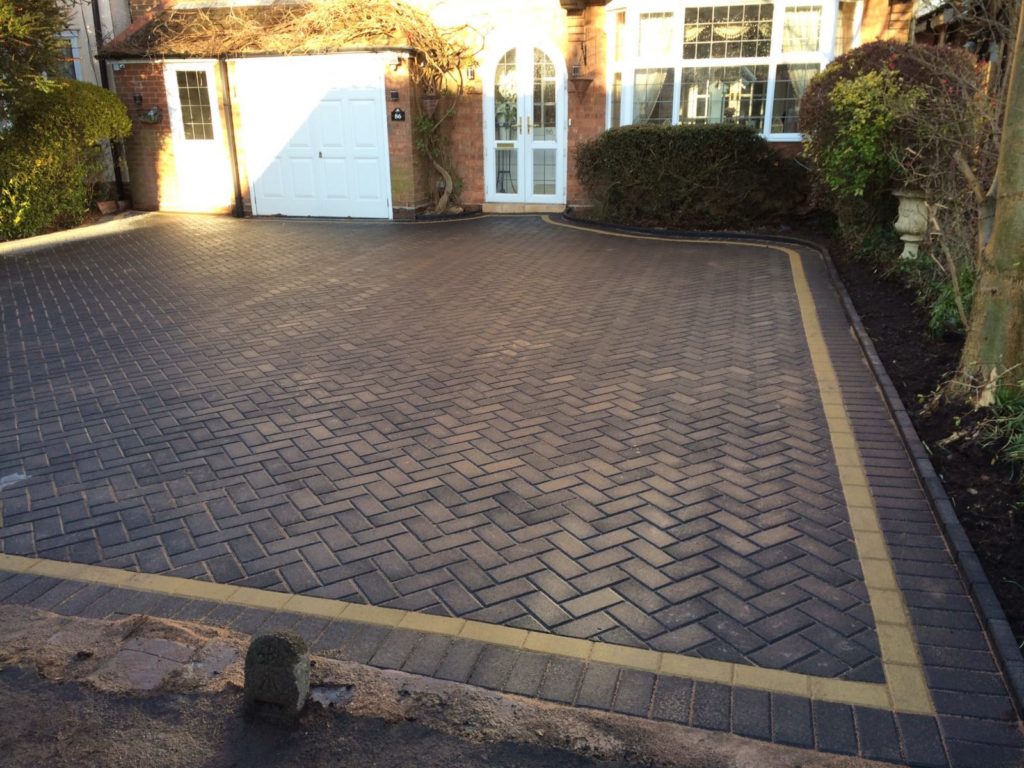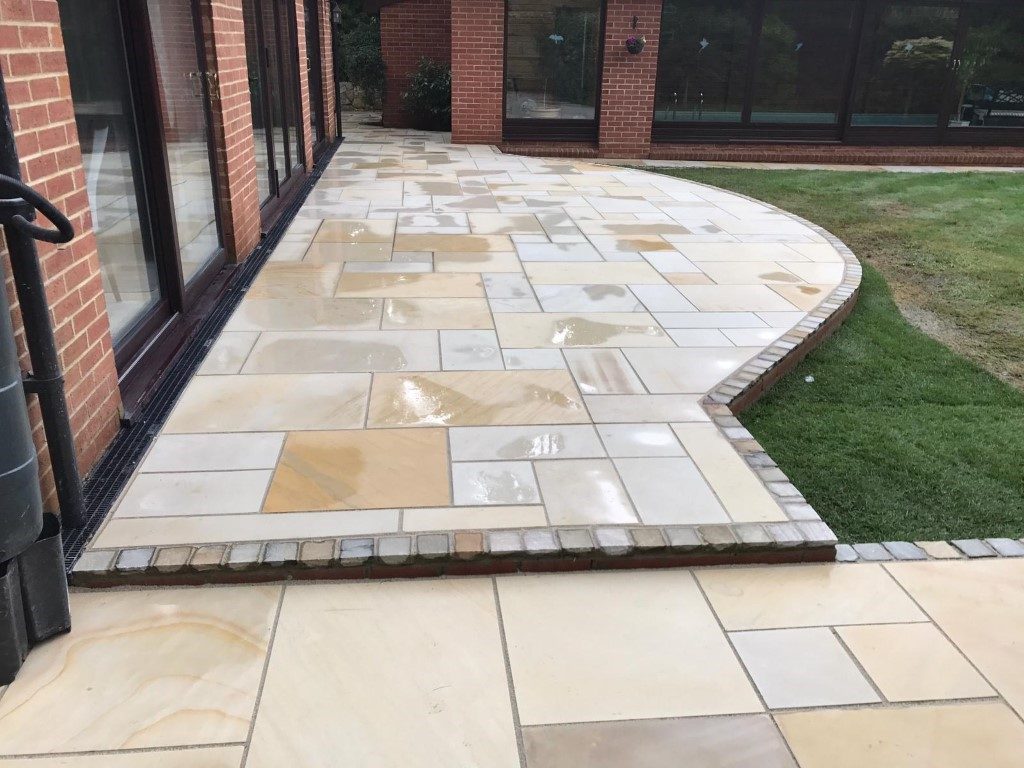 GET A NEW DRIVEWAY WITH B & M PAVING MILTON KEYNES
B and M Paving are one of the leading driveway contractors covering Milton Keynes, Our team can build or replace driveway and patio areas at an unbeatable price.
We offer a free 7 day call out to all our clients providing an on site quotations free of charge. Local and reputable block paving contractors in Milton Keynes.
We provide a clear and accurate break down of our driveway and patio services letting you understand how long the work will take and the steps involved in the work. We have been serving Milton Keynes for over 30 years and have built a reputation for fast, reliable and quality workmanship through these areas.
We provide our services Monday to Saturday. Call our team today to tell us what sort of service you need and if it is a driveway repair or a new driveway, a patio installation or replacing your old garden area, our team can be with you in the same day to provide a FREE quote.
B AND M PAVING… QUALITY WORKMANSHIP
Registered Paving Company in Milton Keynes. Call our team today to get a quote on block paving in Milton Keynes, tarmac driveways in Milton Keynes, a new patio, renovating your garden area or an affordable driveway installation in Milton Keynes. 10 Year guarantee on all our installations.
PAVING CONTRACTORS – TARMAC CONTRACTORS
B AND M Paving Milton Keynes Are Always Here For You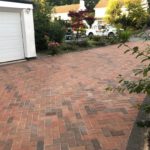 As driveway contractors for Milton Keynes, we carry out driveway replacements, new driveway installations and driveway extensions. With a range of driveway options that include block paving, tarmac, gravel, concrete and resin bond.
On your driveway, we can install a range of extra features that includes drainage for your driveway, various styles of concrete and granite edging kerbs, custom built steps and pathways, recessed inspection chambers and custom designed patterns.
Call our team today at B and M Paving to book a free NO OBLIGATION QUOTATION. Our team would love to hear from you and discuss your driveway project. We service all of the Milton Keynes area including laying block paving in Leighton Buzzard.
When you call today you won't pay a single penny in VAT and we also don't charge you a call out fee. B & M Paving Milton Keynes is the number one for all driveway work in and around the Milton Keynes area. We're fast, easy, and competitively priced so you won't regret using our block pavers who have over 20 years experience and all the tools to make sure your driveway is looking in top shape in absolutely no time. Call now!
B and M Paving Milton Keynes Your Local Anytime Driveway Contractor
We don't want to make you wait months on end to get your driveway or patio issues fixed. B and M Paving in Milton Keynes wants to help you out as soon as possible whether that's right away or at a later time to suit you. We're here for your convenience and that means you can sit back and not have to worry about when or if you can sort your driveway issues out, because you'll know that our pavers Milton Keynes are here for you no matter what.
Call today and speak to one of our trained team today about all of the amazing and helpful services we provide, our availability to provide these great services and the prices we charge for to carry out these services. We're competitive on price and what's more is that we don't charge call out fees AND we don't charge VAT so you know you're getting the most for your money when it comes to laying block paving Milton Keynes. Call now!
Driveway Service
What type of driveway service do you need in Milton Keynes? Are you looking to repair your old driveway or are you looking to replace it? With B and M Paving Milton Keynes, we can provide you with a free quote on either. We can repair all types of driveways including tarmac driveways and block paved driveways. We can lift and relay block paving and we can reseal tarmac driveways turning it back to a jet black finish. To prolong your block paving, we recommend using a block paver sealer, which we can provide for you and put on your driveway for an unbeatable amount.
Block Paving
You can have block paving laid on your driveway by B and M Paving Milton Keynes. We can put in a new base foundation, add membrane sheeting to prevent weed growth and lay down various styles of block paving for you. The laying patterns are dependent on the style of block paving you would like laid. The normal paving style is herringbone which is laid using standard block paving. For Tegula paving, you would lay it using one, two or three different sizes to create a cobble style effect on your driveway in Milton Keynes.
Tarmac Driveways
A tarmac driveway is the most traditional style of driveway. You can lay tarmac on a new driveway or resurface an older driveway with it. It is available in either a jet black colour or a red tarmac colour. You can extend your driveway with tarmac as well. During a FREE quote, we can discuss your tarmac driveway options and create options for you to include various styled aprons for your driveway and bordering choices.
Gravel Driveways
A gravel driveway offers the biggest money saving option when you opt for B and M Paving Milton Keynes to lay it. We can put down a range of coloured style gravel / aggregate stone to create a decorative driveway. It can laid using a rustic colour, a gold, silver or even a natural autumn mix for your driveway. It is a permeable option which means you do not require any permission to create a new driveway with it. Put a paved or granite border edging around it to make it really stand out.
As long its on the ground, our team can get it done for you on time and on budget. If it is not on the ground, we recommend finding a roofer in Milton Keynes to handle it for you instead!
Garden Paving
Garden paving makes an outstanding option for any patio or garden area. With choices on coloured riven slabbing, flagstones and paving to lay on your patio when you choose B and M Paving Milton Keynes. During a FREE visit, we can discuss your patio options providing you with details on the various styles available and give you examples of what the finished patio might look like. The biggest bonus is the price! Garden paving is significantly cheaper than other forms of patios and is still just as durable and long lasting.
Natural Stone
These styles of patios are created using natural stone which B and M Paving Milton Keynes can lay with unrivaled workmanship and value for you. The many options available from our skilled patio installers include Indian sandstone patios, Limestone slabbing, Porcelain tiling and York stone patio options. Laid on hand built base foundations and combined with mortar and special adhesive to ensure a proper bonding between the natural stone and the mortar, you are getting a fantastic new built patio that will last for many years.
What Should I Pick For My Driveway Or Patio
Paving is a driveway or patio investment that can provide you with numerous benefits. There are different types of paving materials available in the market. In order to choose the right one from among them, all you have to do is consider the purpose for which you wish to pave the garden, patio or driveway — whether its about increasing the safety of your patio area or building an outdoor garden seating area where you can chit-chat with your friends & family and so on. As per your purpose, you need to choose a paving material carefully.
Concrete
Concrete is a standard paving material because it is easy to install, requires low maintenance and is pocket friendly too. These materials are also available in different colours, textures and patterns which can be used to give a lively look to your property. Using imprinted concrete provides another outstanding option for people to create a unique outdoor area. Suitable for driveways and patio areas.
Block Pavers
Block paving is one of the most popular paving materials and is preferred by most people. Brick has a naturally slip resistant texture & an excellent colour, and is also environment-friendly. According to experts providing brick paving services in Milton Keynes, it is best to use block pavers as a patio paving material because of its congenital ability to prevent slips and falls. In addition to that, the material is also durable, easy to maintain and affordable. Outstanding for any outdoor area including driveways, pathways and gardens.
Limestone
Limestone is normally available in three colours — greyish white, off-white and crimson white. This product can bring about a lively appearance to any space built in a shady area. Unrivaled when it comes to the finished look with a wide range of extra colours available especially if you combine it with an alternative border using granite or sandstone.
Tile
Tiles are another kind of bold and funky patio paving material that can impart a contemporary look to your landscape. It usually comes in rich and warm colours that are perfect for covered terraces and small patio areas. However, maintenance can turn out to be an expensive affair and you must be prepared for it. Not suitable for a driveway but very functional as a bespoke patio area.
Make sure you select the right kind of material from among the above mentioned according to your needs and requirements.